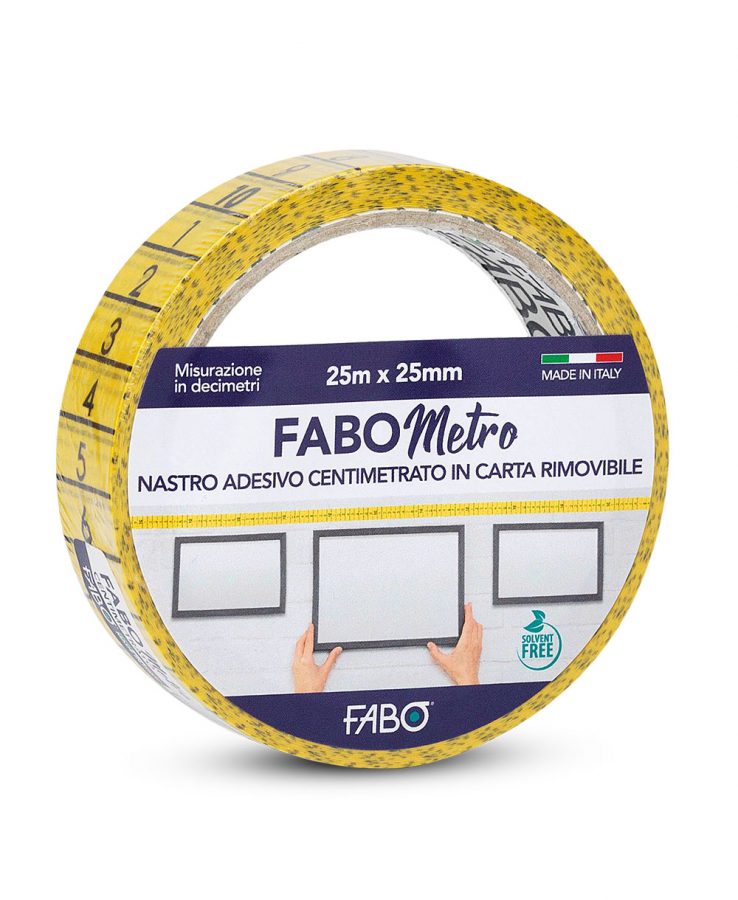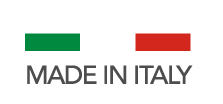 Removable adhesive paper tape with centimetre back
FABO Metro is a practical measuring tape for do-it-yourself applications, it works like an extendable ruler thanks to its centimetre back and transforms daily activities that involve measuring into activities that are easy to perform.
Excellent removability: leaves no residue on surfaces
Hang pictures and frames in an impeccable way
Renovate or furnish your home: measure spaces and calculate furniture sizes.
Measurement in decimetres that repeats itself
How to hang multiple pictures at the same distance easily?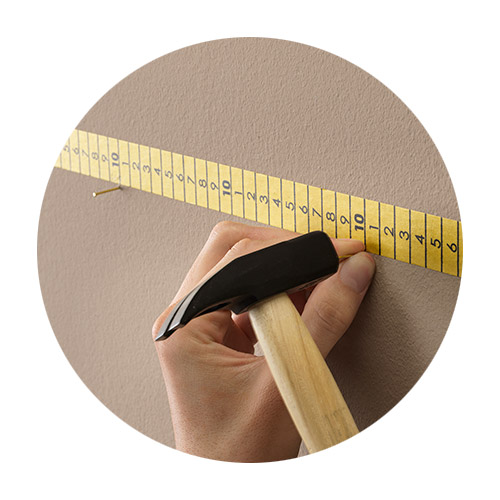 With Fabo Metro, you no longer need a measuring tape and pencil. Apply Fabo metro to the wall and measure accurately.
Can I use it on all surfaces?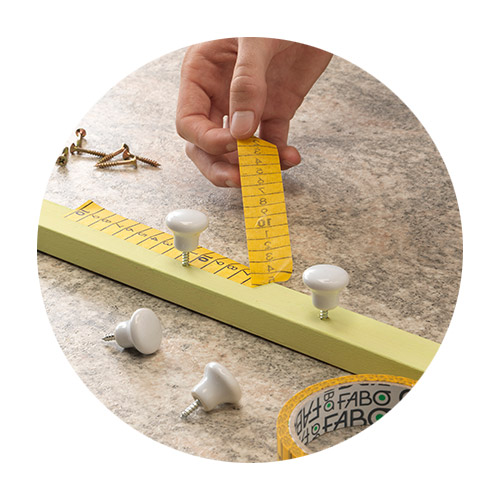 You can use it on all surfaces such as plastic, glass, cardboard, wood.
Does it ruin the surfaces?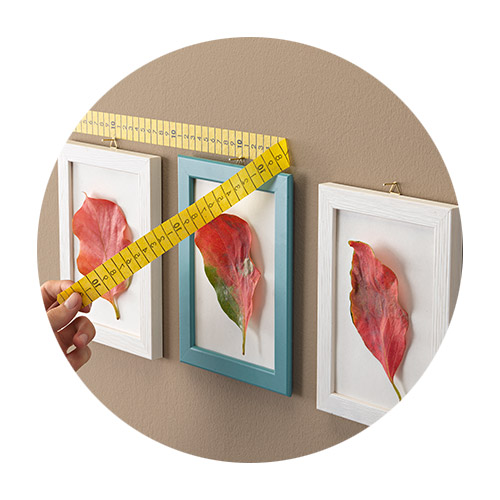 Fabo Metro is a low adhesion paper tape, therefore it does not damage surfaces and leaves no residue. We recommend removing it within 2 days of application.
FABO METRO
Easily removable centimetre adhesive tape
You may also be interested in