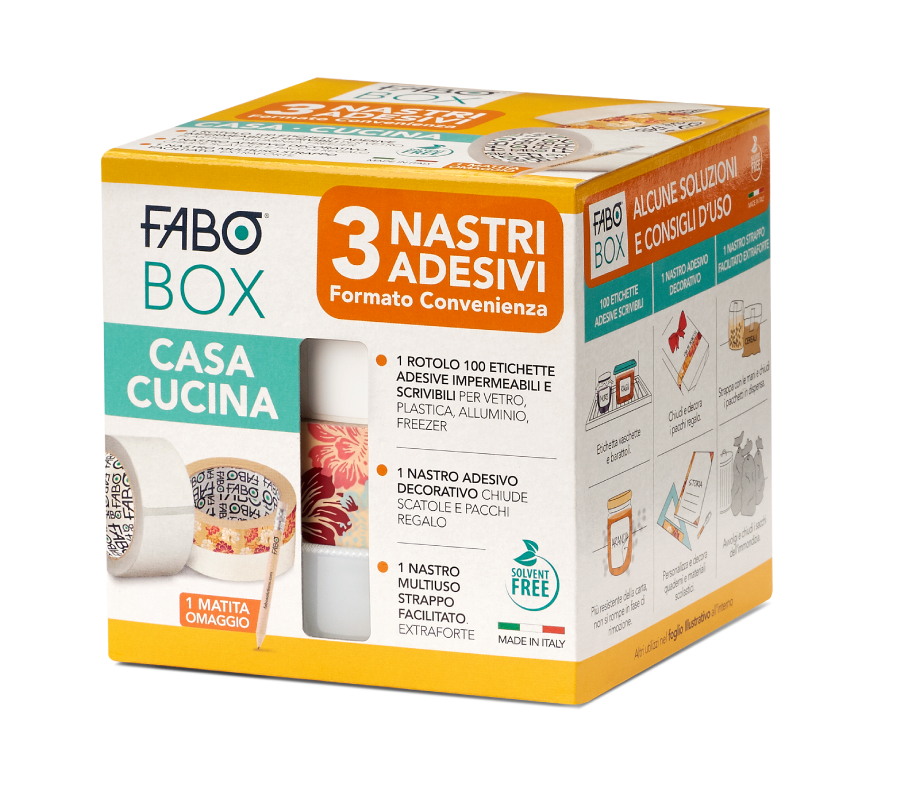 The practical set of adhesive solutions for everyday home
activities: label, decorate, repair.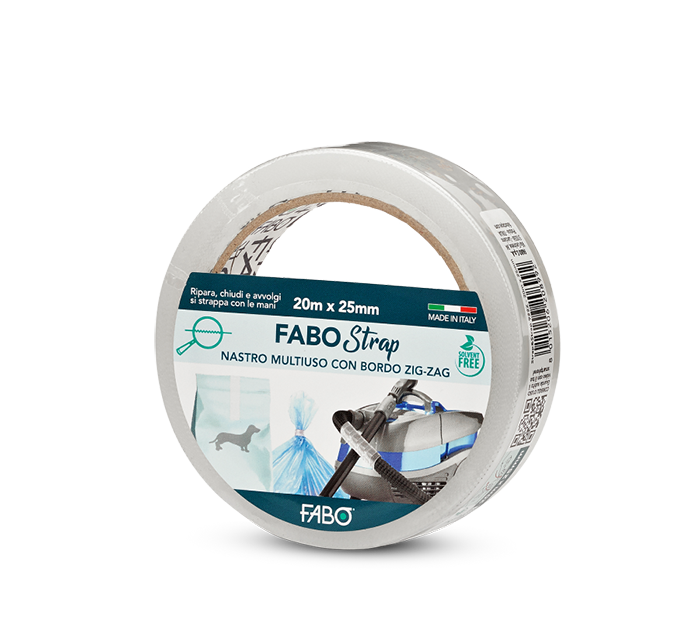 The multipurpose tape that closes, wraps and repairs. For closing sacks/small bags and minor repairs.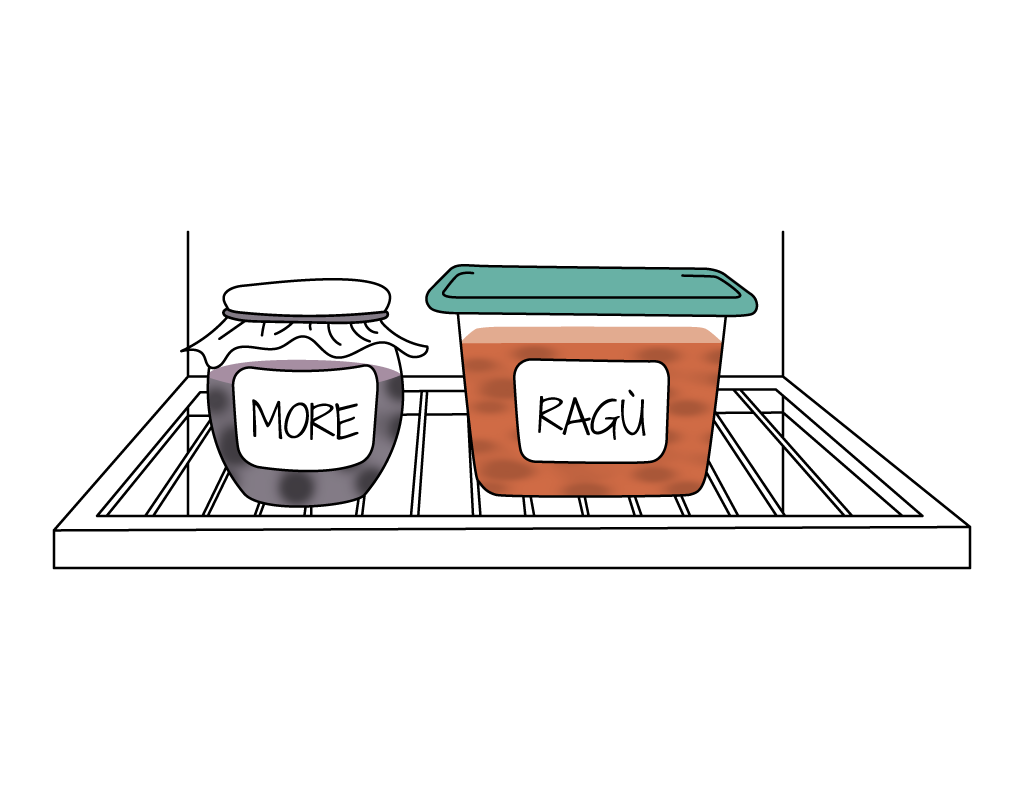 Clear label for containers, jars and small jars to organise fridge and pantry.
Use the most resistant innovative labels of Fabo Tag paper. Organise the contents of the fridge and pantry by writing on the labels and applying them on jars and small jars of jams, sauces, pickles and containers of food to be refrigerated and frozen.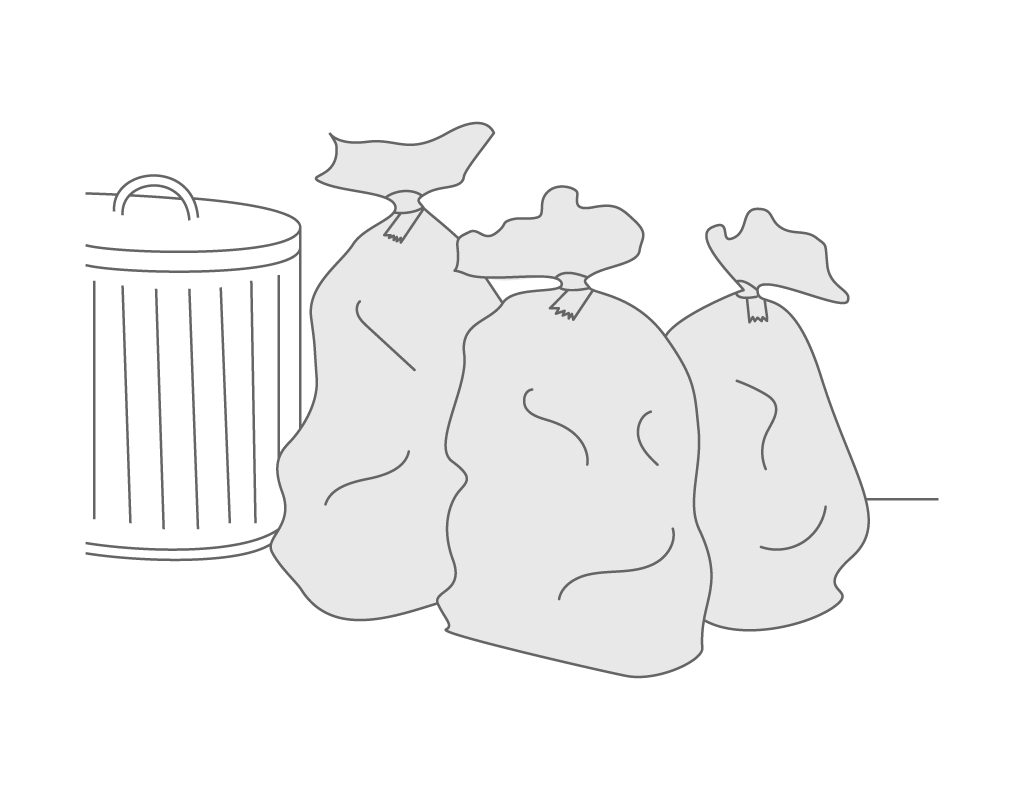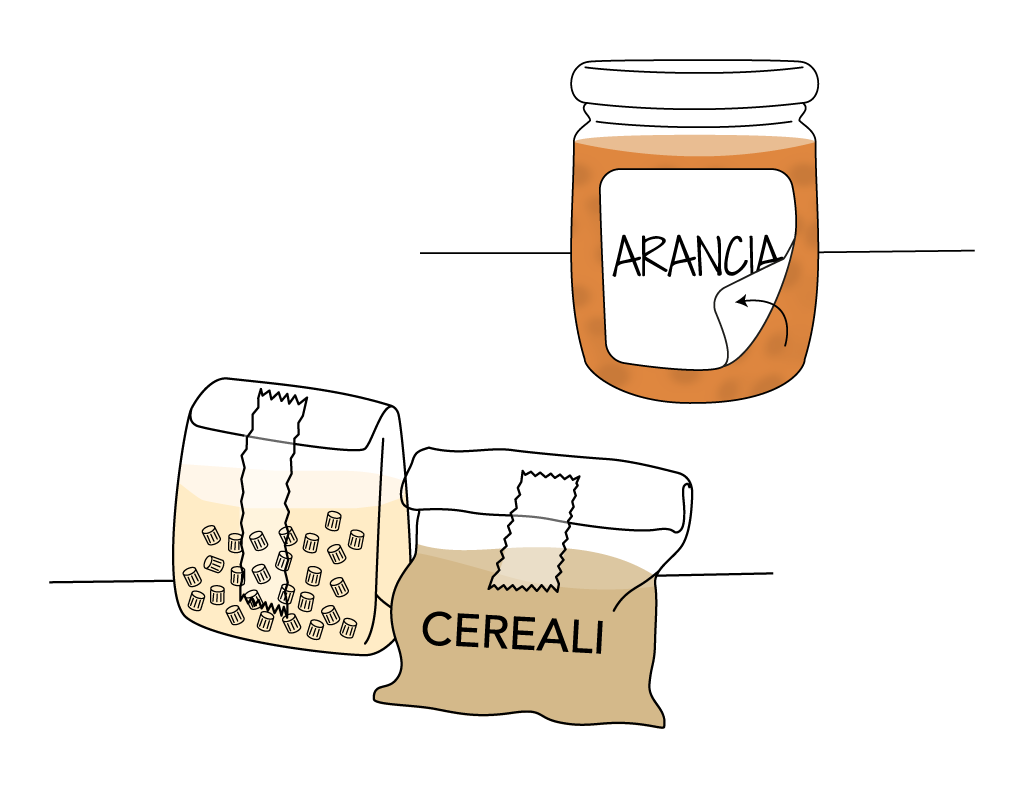 Tapes that make a difference at home