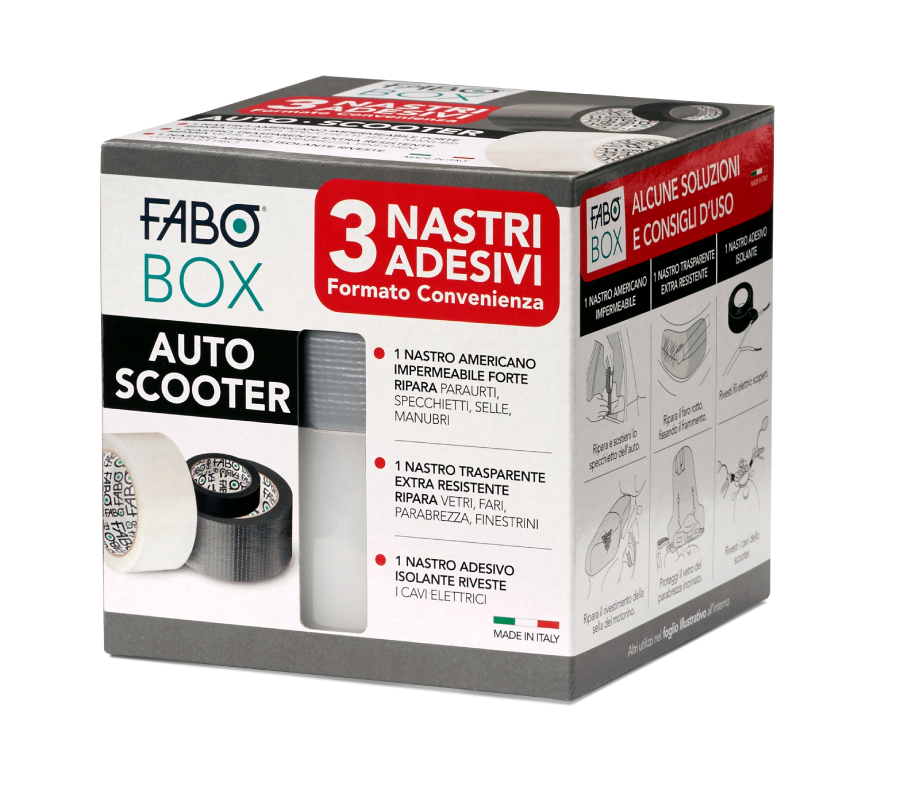 The practical set of 3 adhesive solutions for those who move and travel by car and/or scooter.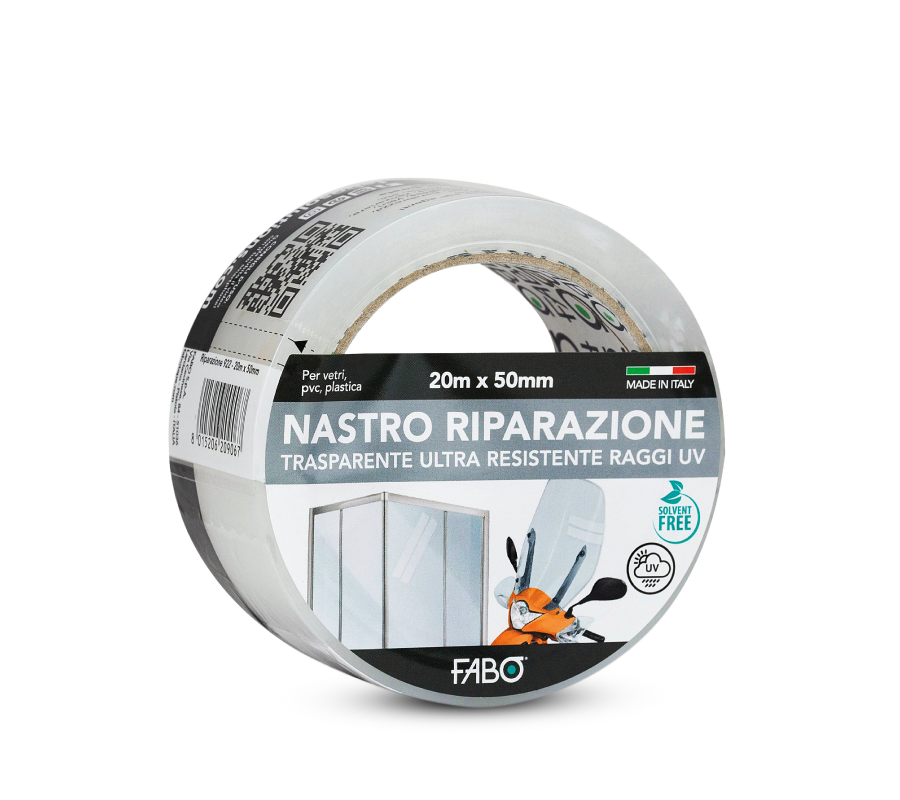 The ultra-resistant transparent tape for the protection and repair of glass and mirrors.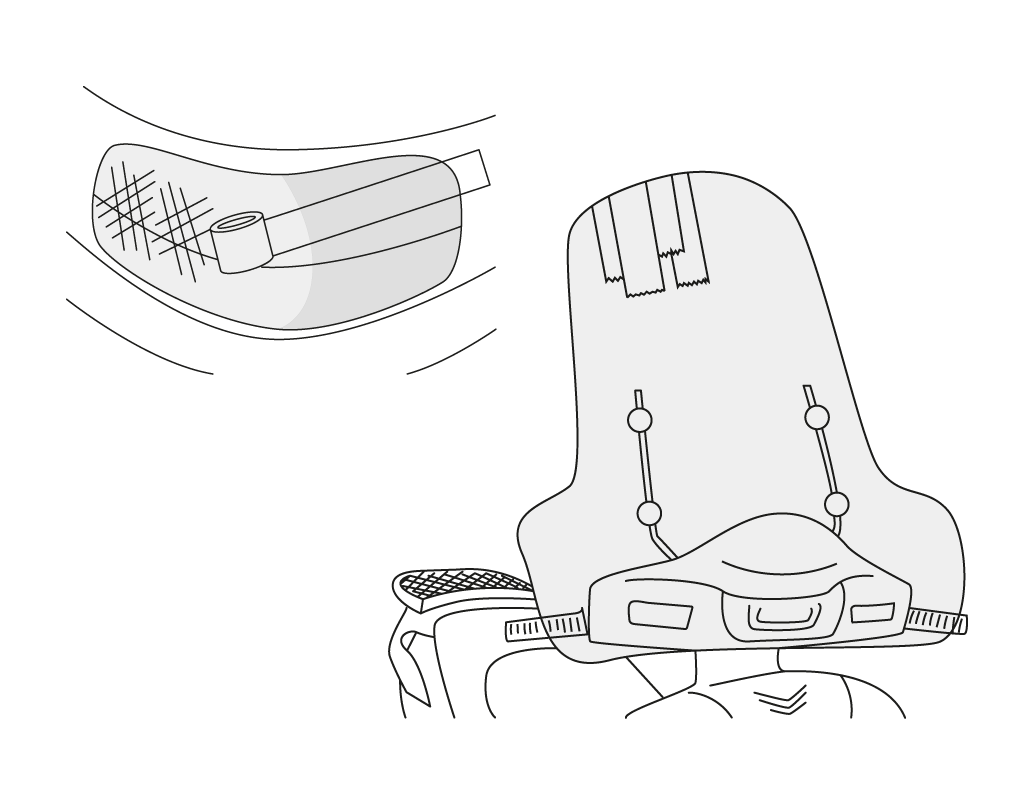 Temporarily protect and repair car and scooter surfaces.
With the ultra-resistant FABO repair tape applicable on glass, plexiglass, PVC and bodywork, you can repair damaged mirrors, windows, headlights and rear windows of your car and scooter. For prompt intervention, cut with your hands and apply quickly.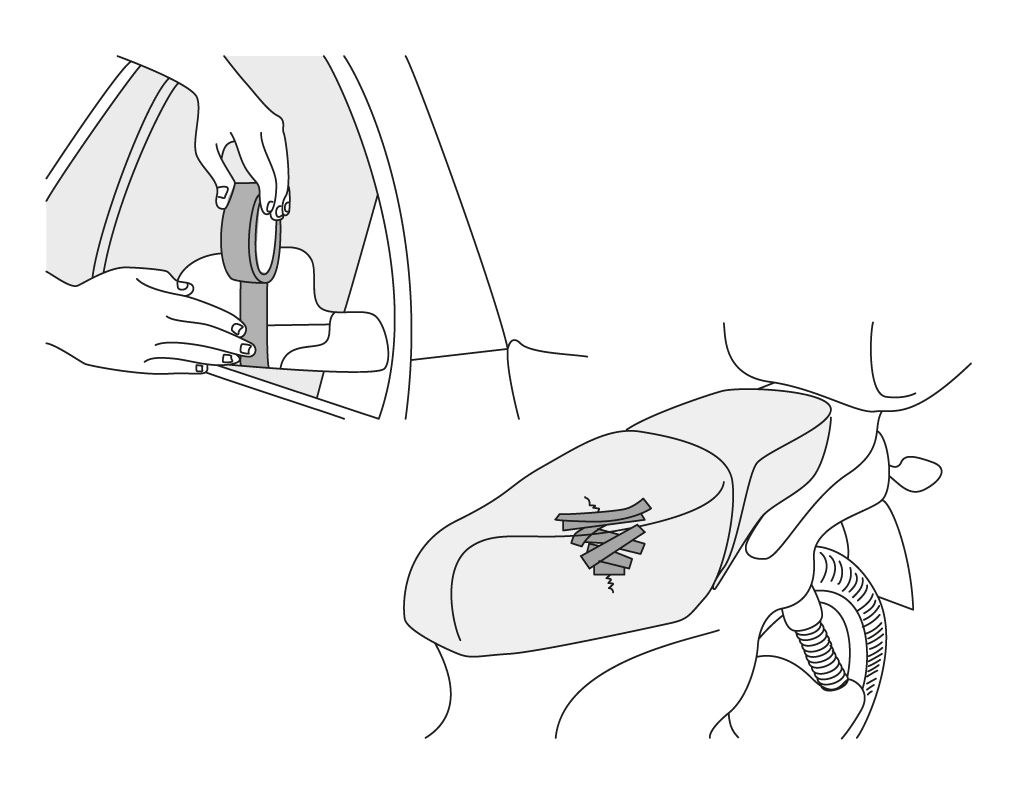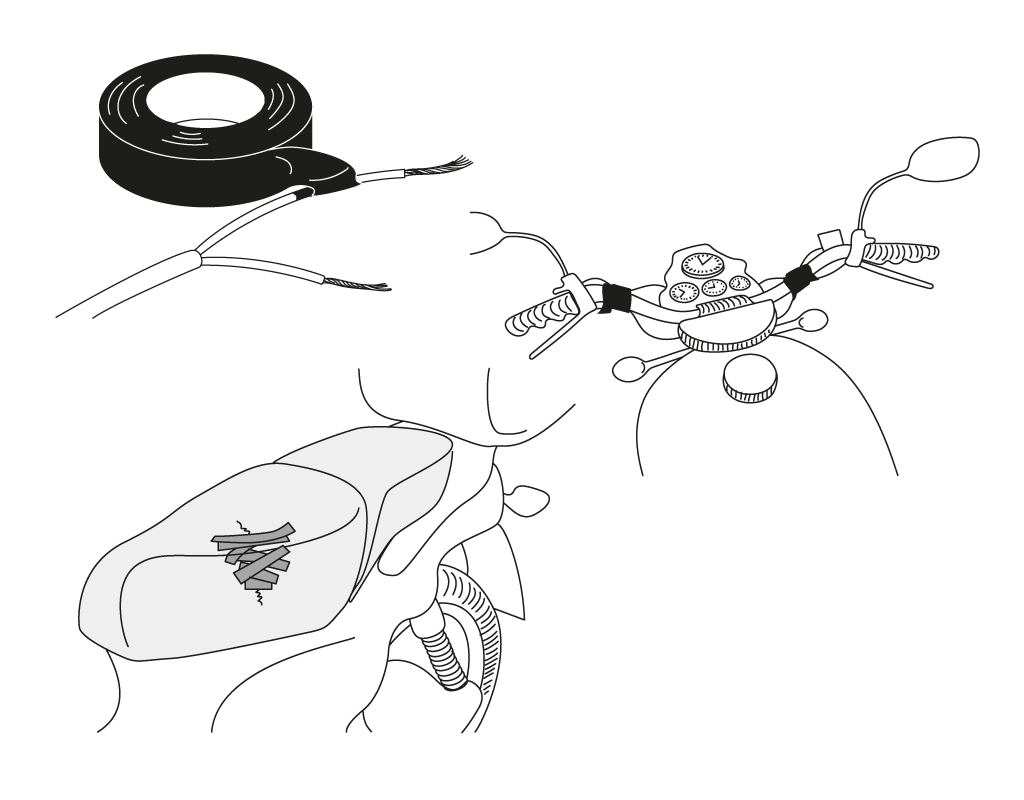 Tapes that make a difference at the workshop