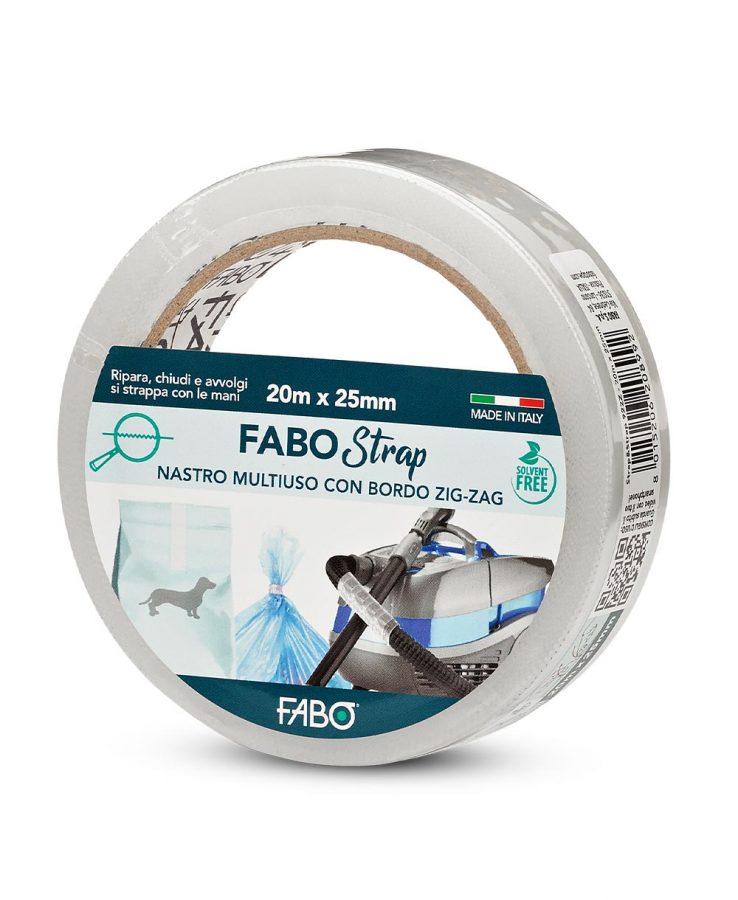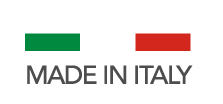 Universal multipurpose adhesive tape for closing, wrapping and repairing
FABO Strap is a universal multipurpose adhesive tape that closes, wraps and repairs. It is the essential product for small daily jobs in the home and kitchen.
It is hand-tearable thanks to the double-cut edge
Use FABO Strap to close open packages in the kitchen and seal waste bags
With FABO Strap, you can perform small temporary repairs both indoors and outdoors
Overfilled bags that don't close?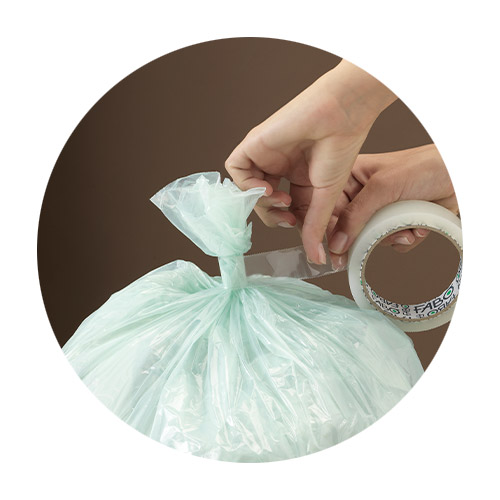 Fabo strap is the perfect solution. Wrap, close and tear the tape with your hands. No more difficult knots and ties that break!
Is it suitable for all surfaces?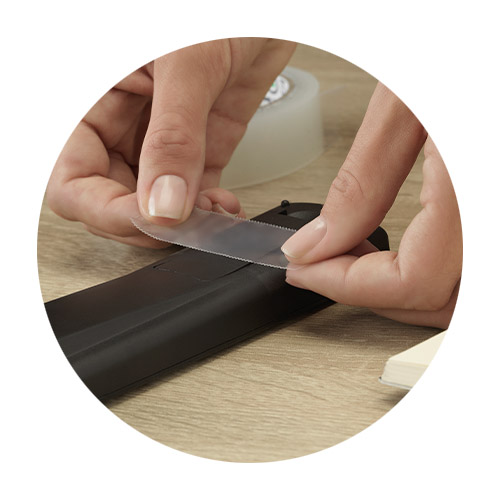 Yes, you can apply it on glass, plastic for small everyday repairs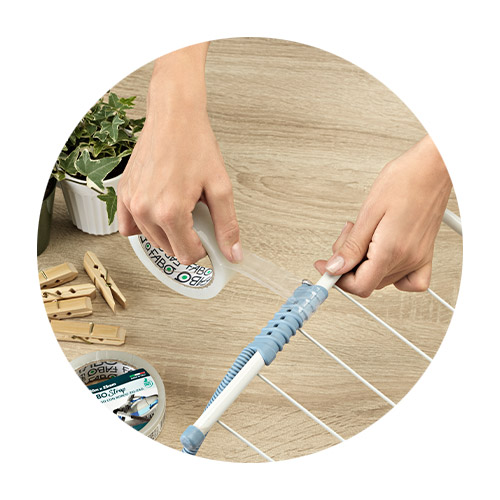 Yes, it is suitable for outdoor use and is very resistant, UV resistant and waterproof
Can I use it to close food packages?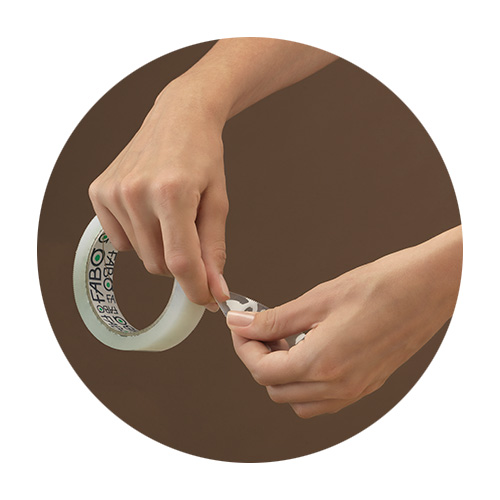 Yes, avoiding direct contact with food even if it is a product free of harmful solvents.
FABO STRAP
How to use the strap outdoors.
FABO STRAP
How to use the strap at home.
You may also be interested in…