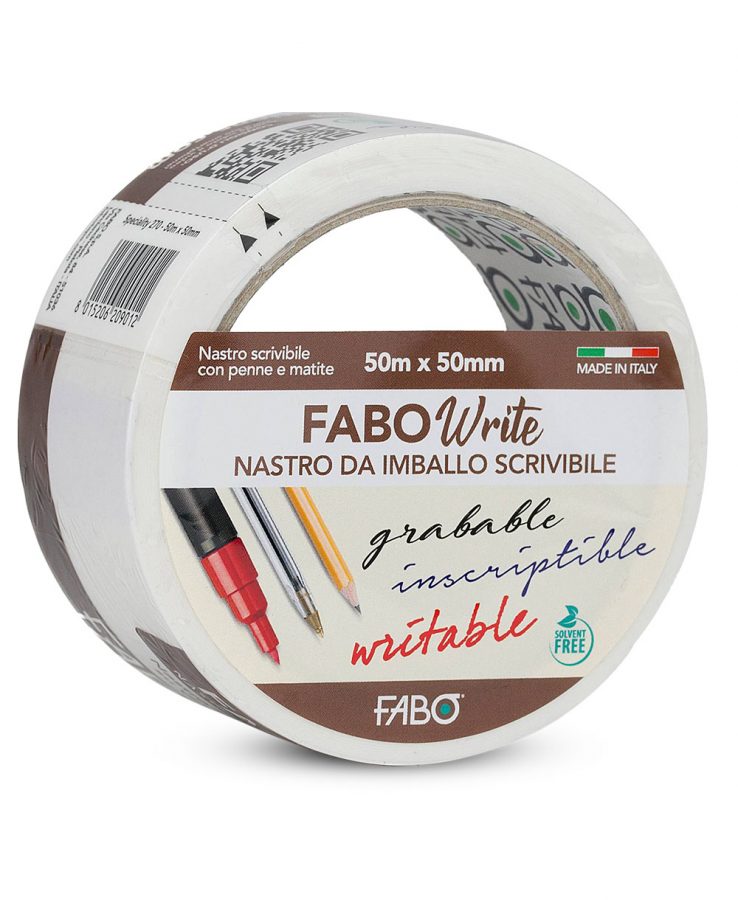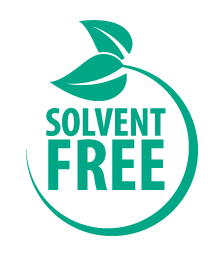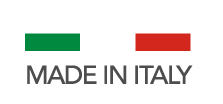 Writable packing tape
FABO Write is the special writable packing tape to write down the contents of the boxes directly on the tape. FABO Write helps making removals, cabinet changes and archiving easier and perfectly organised.
The matt white back makes the tape easily writable with pens, pencils and permanent markers
Super silent unwinding
It can be used with all manual dispensers
Do you want to simplify archiving at home?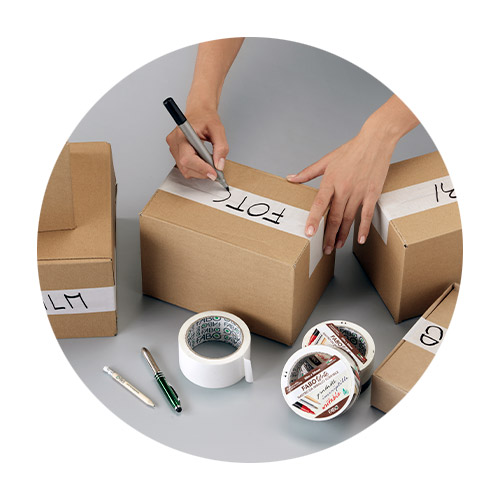 Fabo Write allows you to close the boxes and write the contents. Archiving is easier this way
Can I write with all types of pens?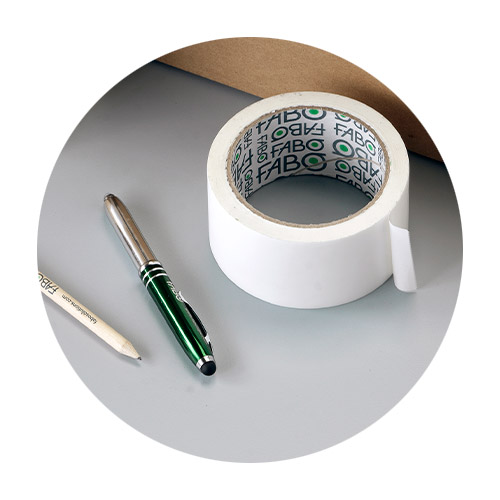 You can write on it with pens, pencils and permanent markers.
Do you need to close many boxes?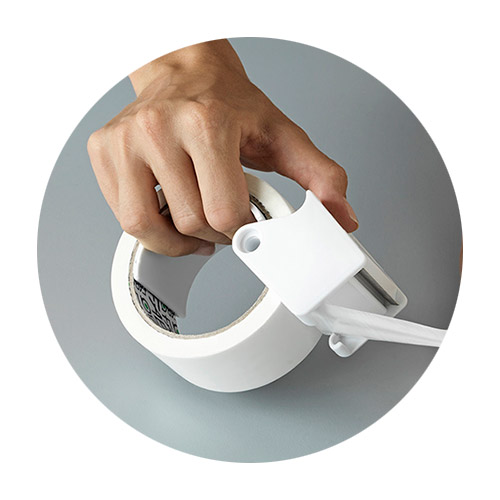 With the space-saving dispenser, free only in the Office Store box, you can pack faster and optimise your time.
FABO WRITE
Writable packing tape
You may also be interested in