Multipurpose American Tape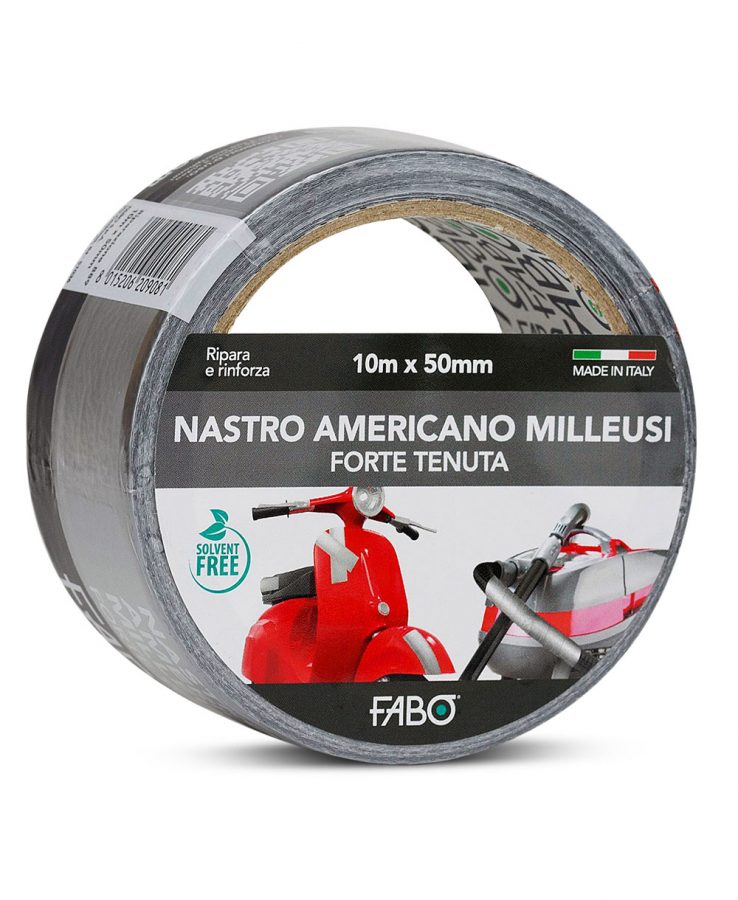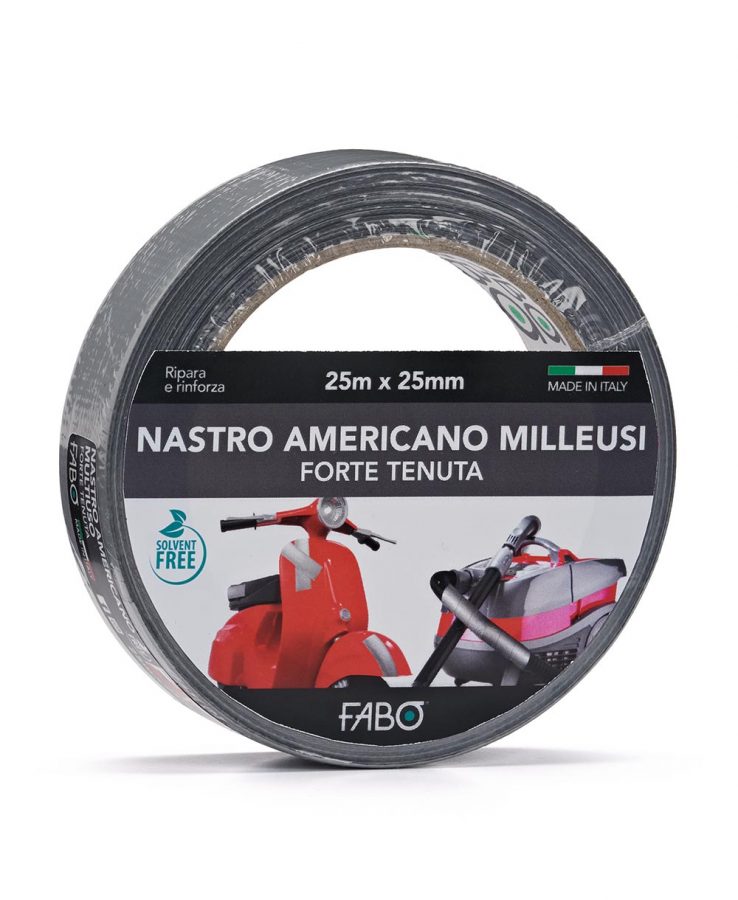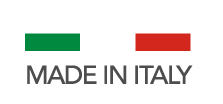 Ultra-resistant waterproof duct tape
FABO Multipurpose American Tape is an extra strong multipurpose duct tape for quick and easy repairs inside and outside the home. It is characterized by extra-hold applications both indoors and outdoors.
Ultra-resistant waterproof duct tape
It can be cut with your hands and applied quickly
Temporary repairs on metals, plastics, bodywork and multiple supports.
The American tape is waterproof and resistant to weather conditions.
Can I apply it on all surfaces?
You can use it on glass, plastic, steel. We do not recommend using it on delicate surfaces.
Can I use it to reinforce cracked car bodies?
Yes, it is the most suitable tape for repairing and reinforcing bodies and structures on the outside, it is resistant and is hand-tearable.
MULTIPURPOSE AMERICAN TAPE
How to use the American tape on the scooter
MULTIPURPOSE AMERICAN TAPE
How to use the American tape outdoor
You may also be interested in…